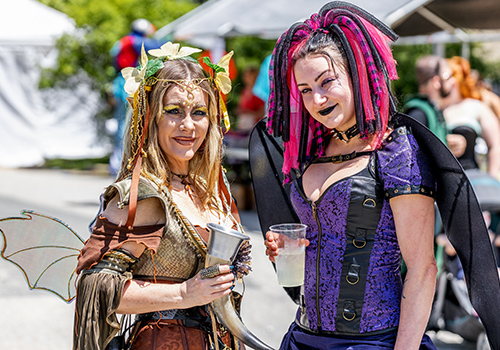 After 27 years in Glen Rock, Pennsylvania, the Faerie Festival at Spoutwood Farm moved to Marshy Point. The first Summer Solstice Faerie Festival took place in June 2019.
After much consideration, the 2020 Summer Solstice Faerie Festival at Marshy Point was cancelled. We are deeply saddened to miss the magic, love, and community this year. However, given the unpredictable nature of the COVID-19 public health crisis, we must err on the side of caution. Vendors will be contacted separately.

2021 Festival Information
Mark your calendars for the 2021 Summer Solstice Faerie Festival, which will be held rain or shine on both Saturday, June 19, and Sunday, June 20, 2021, at Marshy Point Park in Middle River, MD. Come celebrate the season and the magic of nature!
The festival will feature live music, dancing, bubbles, magicians, fairies, goblins, renowned craft vendors, and more winged things than you can count!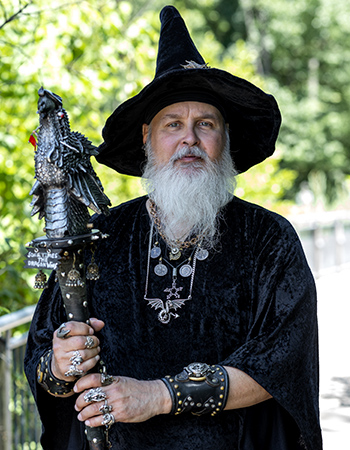 Activities for humans and fae of all ages include maypole dancing, parades, drum circles, faerie and gnome village tours, a treasure hunt, tea parties, puppets, storytellers, and so much more!
Vendor Applications
Vendor application forms for the 2021 festival will be posted at a later date.


The Magic of Nature
Spoutwood Farm and the Marshy Point Nature Center Council are delighted to partner together again to present the 2021 Summer Solstice Faerie Festival. While the creeks and wetlands of Marshy Point may be far from the rolling hills and fields of Spoutwood, the same water that flows through Spoutwood's Pierceville Run eventually meets the Chesapeake Bay and touches Marshy Point. Connected by water, spirit, and mission, both Spoutwood Farm and Marshy Point exist to further an appreciation for the natural world and demonstrate our shared connection to the environment.
The Summer Solstice Faerie Festival will allow both organizations to share the magic of nature and celebrate the wonder of the season. The opportunity to bring a community of friends and fae together is exciting and enchanting. After the festival, both Spoutwood and Marshy Point are looking forward to turning your support into the educational programs that will make the world a friendlier, better, and more magical place.

For a quick look at some of the sights and sounds of the 2019 festival, check out the video and photos below: