Event Calendar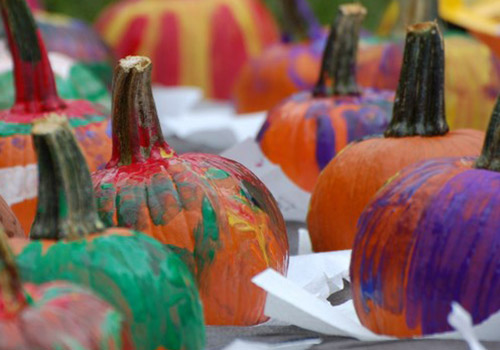 Marshy Point Nature Center offers a variety of nature programs for visitors of all ages. Activities include audiovisual presentations by natural resource professionals and noted naturalists, Monday Pre-K drop-ins, bird walks, canoeing, boat trips, night hikes, and many family-friendly seasonal programs. Special events include the Spring Festival, Fall Festival, and Holiday Celebration.
Some of our featured events are listed below. To view the full schedule and registration information for Spring 2021 (March to May), check out our Spring Event Calendar.
Please note: All programs are currently being held outdoors, weather permitting. Face masks are required for all participants ages 2 and older. Advance registration and a signed COVID-19 waiver are required for all programs (except Animal Encounters).
Organizations and large groups must schedule programs separately from those listed in this publication. See School and Group Programs for more information.

FEATURED EVENTS
Nature Center exhibits are currently closed. The restrooms are available from 9 am to 5 pm daily.

The Nature Center is selling a variety of native trees, shrubs, and perennials this Spring! Please order your plants by April 23rd. Orders need to be picked up on either May 14th or May 15th, between 10 am and 3 pm. For more information, please see the Native Plant Sale flyer. To request an order […]

We are excited to announce our new Marshy Point Community Garden! The garden will open on Monday, April 5, 2021. Plots are now available for the 2021 season. Garden plots are 10 feet by 10 feet, and cost $25 for the season. To reserve a plot, please call us at 410-887-2817. For more information, please […]

Introduce your little ones to nature's wonders while enjoying stories, crafts, games, songs, and outdoor activities together. Pre-K Nature is held on Mondays from 11 am to 12 noon. $5 per child. This is NOT a drop-in program at this time. Advanced registration is required, with a maximum of 25 attendees per program (including adults). […]

Join a naturalist on the front lawn of the Nature Center to meet one of our animal ambassadors. Registration is not required. This program is designed for families; no groups are permitted. Animal encounters take place on: Tuesdays and Thursdays at 1:00 pm and Saturdays and Sundays at 11:00 am Animal encounters last approximately 15 […]

Join a naturalist for a story and a short hike. Recommended for ages 5 and under. $2 per child. This program is held on Wednesdays from 11-11:45 am.