In addition to regular programs, Marshy Point offers a variety of fun, affordable summer camps for kids ages 4 to 12. All camps are open to the public.
You can check out photos from our past camps on our Facebook page. There are also videos from past years on our Photos and Videos page (click on the 'Summer Camp' category).
2020 Summer Camps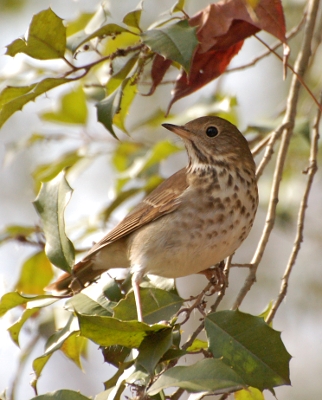 After much consideration, we are sorry to announce that we will not hold our anticipated offerings of summer camp this year. The uncertain nature of the COVID-19 health crisis, and questions regarding when it will be safe to hold public programming again, make it impossible to gather in large, close groups.
New Camp Offerings
Marshy Point will instead be offering two FREE alternative camp programs this Summer! However, because these camps will be fundamentally different from the original camps, there is a new/separate registration for them.
'Virtual' Camp
Based on overwhelming feedback from parents and guardians, instead of scheduled morning meetings, camp materials will be posted to private Facebook groups. This will include brief, daily, pre-recorded lessons that campers can view at any time during their scheduled week, or later. Marshy Point Naturalists will also post scavenger hunts and activities for campers to complete in their backyards and/or community parks. They will also monitor the Facebook group for each camp, and provide feedback and assistance when necessary.
'Virtual' Rivers to Bay will run the same week as our original camp offering:
From Rivers to the Bay: August 3-7 (ages 11-12)
For 'virtual' Pollywog Camp, Bay Explorers 6/7, Bay Explorers 8/9, and Chesapeake Camp weeks will be combined as follows:
Pollywog Camp: June 22-26, or after (ages 4-5)
Bay Explorers 8/9: July 6-10, or after (ages 8-9)
Chesapeake Camp: July 20-24, or after (ages 10-11)
Bay Explorers 6/7: August 17-21, or after (ages 6-7)
Campout Camp itself is cancelled, but registrants can sign up for their age level of camp (above) if they wish.
Independent Study
Our second offering will be an independent study that can be picked up at Marshy Point. Our trails and park continue to be open. The Nature Center building is currently closed, but is expected to open soon on a limited basis. Staff will create independent study materials, available by request, to explore around Marshy Point.
How to Register
If your child would like to join one of our virtual camps, please contact the Nature Center (between 9 am and 4 pm, Mon.-Fri.) to check camp availability. Remaining spaces will be filled on a first-come, first-served basis. Before registering, please make sure that your child meets the age requirement for the camp s/he wants to attend. NO exceptions.
If space is available, as part of your registration, we will also need to share your Facebook profile name and info., so that you can be invited to the private Facebook group for that camp.
Looking Ahead
If it becomes safe to do so, we will explore the possibility of offering in-person, socially distant camps (up to 10 people each) at Marshy Point later this Summer. This offering would also be very different from our usual camps and would involve a separate registration.