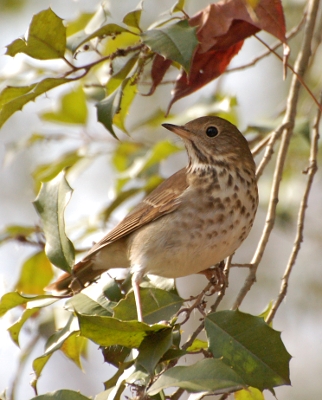 In addition to regular programs, Marshy Point offers a variety of fun, affordable summer camps for kids ages 4 to 12. All camps are open to the public.
You can check out photos from our past camps on our Facebook page. There are also videos from past years on our Photos and Videos page (click on the 'Summer Camp' category).
2021 Summer Camps
Information and dates for 2021 summer camps will (hopefully) be published in February or March 2021.
Want to register early? Become a Marshy Point member (at the $25 Family Membership Level or higher) on or before March 1, 2021! Members get early registration and a discount on camp registration fees.
Types of Summer Camp
Below are the summer camps that were scheduled for 2020, which later went virtual due to the Covid-19 public health crisis. Our 2021 camps may be the same groups, or there may be some changes. Stay tuned!
Chesapeake Camp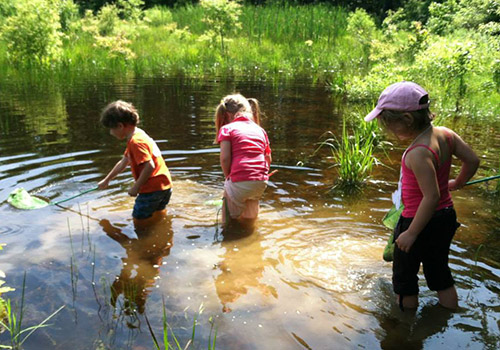 Hike the Coastal Forests and Marshes, Explore Shallow Waters by Canoe, Research Deep Waters by Workboat
For ages 10 & 11
9:30 am–2:30 pm
From Rivers to the Bay
Explore Our Watershed from the Upper Reaches of the Gunpowder River to the Coastal Plain
This adventure camp includes travel to other sites.
For ages 11 & 12
9:30 am–2:30 pm
Bay Explorers
Get Wet, Get Muddy, Get Ready for Adventure!
We'll explore our freshwater wetlands, shallow creeks, and swamp forests.
For ages 6 & 7, and 8 & 9
9:30 am–2:30 pm
Pollywog Camp
The Perfect Camp for Little Ones Who Love Nature
Parents are welcome to stay, join in, and help out.
For ages 4 & 5
9:30 am–12:30 pm
Campout Camp
Each Night, Enjoy a Different Adventure and Campfire Food
Family Campout on Friday (parent required for campout night)
For ages 7 to 12
4–7 pm