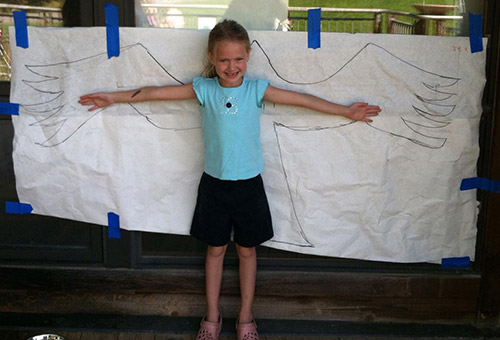 Marshy Point is a great place for kids to get outdoors, get involved, and learn something new!
Event Calendar
Marshy Point has a variety of activities for kids of all ages—including Nature pre-K programs, animal encounters, nature hikes, crafts, campfires, canoe rides, special events, and much more. Check out our Event Calendar to see what's happening around Marshy Point.
Chesapeake Adventurers Pre-K
Marshy Point's Chesapeake Adventurers program offers children ages 3 1/2 to 5 a nature-focused learning experience. Modeled after the European Forest Kindergarten, the Adventurers will set out on daily expeditions in our park. Through exploration and discovery, we facilitate a curriculum based on teamwork, problem solving, and consideration. Visit our Chesapeake Adventurers Pre-K page for more information.
Nature Birthday Parties
Host your child's next birthday party at Marshy Point! For more information, visit our Nature Birthday Parties page.
Summer Camp
In addition to regular programs, Marshy Point offers a variety of fun, affordable summer camps for kids ages 3 to 12—Pollywog Camp, Bay Explorers, Chesapeake Camp, and more! Visit our Summer Camp page to learn more.
School and Group Programs
Marshy Point offers a variety of programs tailored to school and larger groups. See what is available during the school year and over the summer.
Volunteer at Marshy Point
As a volunteer, older kids can share their enthusiasm, learn something new, get outdoors, and meet folks who care as much as they do. Opportunities include:
Scout volunteer days and projects
Marsh Ranger program
For more information, see our Volunteer page.
Go Green
Kids can do everyday things to help the environment, from recycling to turning off lights and electronic devices when not in use. Please check out the ways kids (and adults) can Go Green and support a sustainable lifestyle.
Learn More
Check out the Naturalist's Notes for interesting facts about animals and activities around Marshy Point.
Read a good book or magazine. Here are some recommendations from Marshy Point staff (grouped by age).
Are you on Facebook? Please 'like' Marshy Point's page to stay in-tune with photos and events as they happen.